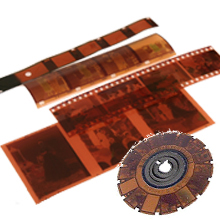 We professionally scan your negatives of all sizes and types, and place all the images on a DVD, USB and more. Pricing depends on size and setup difficulty, as well as quantity. All images can also be archived for later reprinting. Image enhance, plus full restoration and retouching is also available at additional cost.
We organize your files by year or other category
 Resolution 3000 dpi is Standard and 4000 dpi also available.
Over 35 years of experience
 image enhanced by a color expert
We guarantee your satisfaction
Better than Original !!
Negatives Scanning Fee

| Neg. Format | 1-9 | 10-25 | 26-49 | 50-99 | 100-299 | 300-499 | 500-Up |
| --- | --- | --- | --- | --- | --- | --- | --- |
| 135mm | 1.25 | .99 | .89 | .79 | .59 | .50 | .45 |
| 126/127 | 2.50 | 2.00 | 1.75 | 1.60 | 1.40 | 1.00 | .75 |
| 110 | 2.50 | 2.00 | 2.00 | 1.85 | 1.50 | 1.00 | .85 |
| 120/220 | 2.50 | 2.00 | 2.00 | 2.00 | 1.50 | 1.25 | .85 |
| 4″ x 5″ | 5.00 | 4.00 | 3.00 | 2.00 | call | call | call |